Because the world of delicacies does not stop with cheeses and meats, we also have various delicacies in house. Special oils, liqueurs, Roermondjes and the one and only Roermond Tree Trunks…
---
Pastry shop; finger licking delicious
In our store you will also find the most delicious sweet treats with special ingredients. Delicious to taste yourself and fun to process in a present and give as a gift.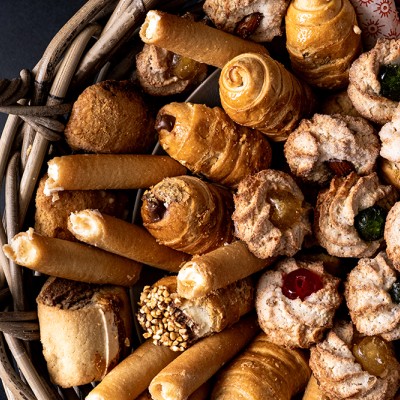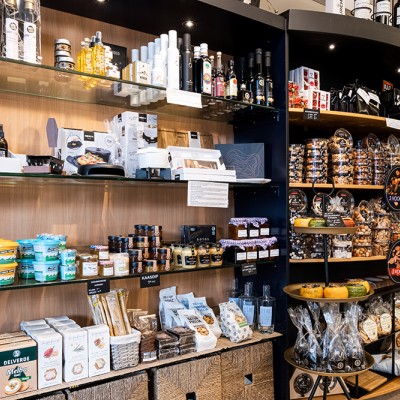 Delicacies from home and abroad
You can find special oils, liqueurs and other delicacies in our store to your heart's content. Delicious with coffee or tea. Ingredients to use when preparing a dish such as our olive oils. Or tasty additions to the snack board such as a delicious mustard or olives. We have everything, so come and have a look…
Roermondjes and Roermond Tree Trunks
For the sweet, the original Roermond chocolate Boomstammetjes from the famous Patissier 'Maison Mooren', and … not to forget the chocolate 'Roermondjes' with delicious filling, always nice to give as a gift!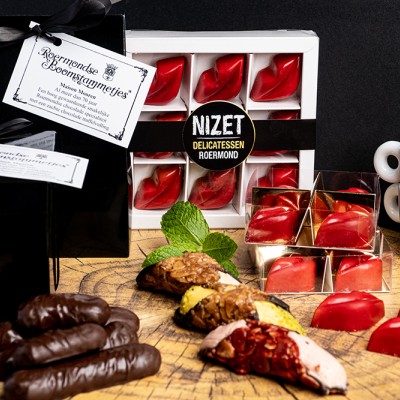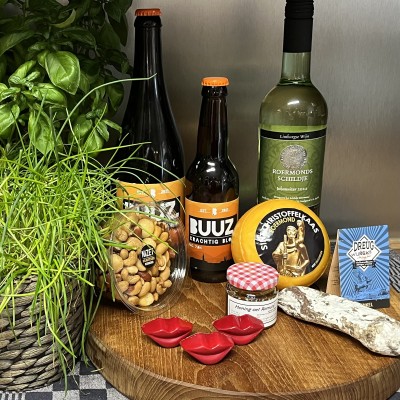 Gift package or promotional gift
Fun to give and even more fun to receive. We have various gift packages for a party or we can make a special package together with you to give.
Looking for a special promotional gift? Even then we are happy to help you with a delicious package.